Student Welfare Council
VISION:
"To enhance the advancement of student life, quality, education, participation and engagement in societal/community development." 
MISSION:
-To achieve through continuous transformation, appropriate access to higher education by empowering the first generation learners.
-To contribute, maintain and enhance student life in academic and social areas.
-To mediate the gap between the students and other stakeholders.
-To ensure transparency through consistent communication with the students.
-To encourage and support active participation of all students in community engagement projects.
OBJECTIVES:
-To represent the student body in all matters pertaining to the betterment of the college. 
-To foster communication among students, staff, management and the community.
-To promote team spirit by organizing and executing cultural, literary activities such as, talent fests, sports and outreach programmes.
-To install democratic ideals, provide an outlet for student expression, and a forum for solving student issues.
-To inculcate, nurture and develop organizational, socio-economic skills, personality development and leadership traits for empowerment. 
DUTIES & FUNCTIONS:
-Members are expected to attend all the regular meetings and committees in their association to which they are invited.
-All members are expected to attend their management meeting and leadership training session in order to take up their position.
-Spearheading the council activities, planning, executing and monitoring the calendar activities across the academic year 2018-19.
-Members are expected to become aware of issues of concern amongst the students and communicate it through appropriate channels.
-To organize intra and inter collegiate fests, responsibility in choosing the talent for the events, coming up with relevant theme, selecting volunteers and also create awareness of participation in these events.
-To spread awareness of sports, literary and cultural events at inter and intra levels and organization of such events.
-To reach out to the students in the most effective and efficient manner by developing the college's communication strategy on campus through posters, e-mails, face-book, whatsapp, any other innovative ways.
-To generate interest, awareness and action towards sustainability on campus through fostering good habits, providing resources and implementing policy changes, regular interactions with faculty and other stakeholders, identify and siege opportunities for a green environment and promote awareness as well as sustainable behaviour through events and competitions.
-Members are expected to uphold the principles and values of the college.
Office bearers of the Student Council for the Academic year 2022-23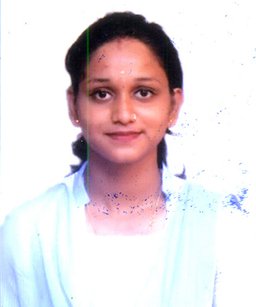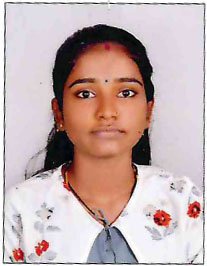 Ms. Chaithra
Vice President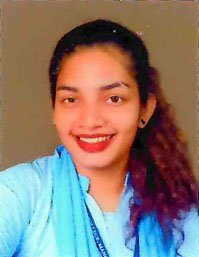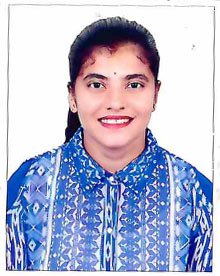 Ms. Deeksha
Joint Secretary
COMPOSITION OF STUDENT COUNCIL 2021-2022
COMPOSITION OF STUDENT COUNCIL 2020-2021
COMPOSITION OF STUDENT COUNCIL 2019-2020
COMPOSITION OF STUDENT COUNCIL 2018-2019